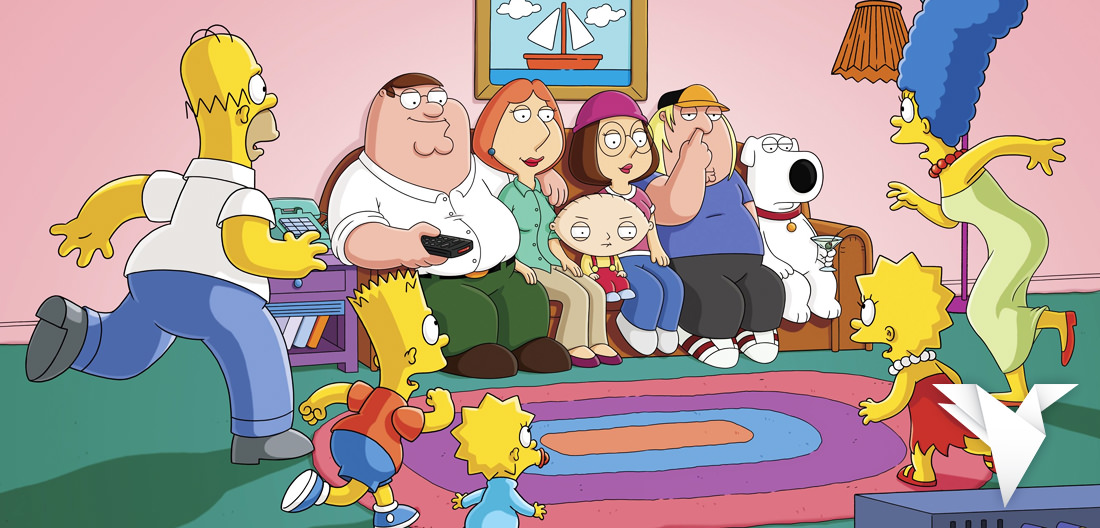 From in-game apparitions of celebrities (like Bryan Cranston, George Takei, Stan Lee, Nathan Fillion, Arnold Schwartzenegger) to brand partnerships (Ghostbusters, Kool-Aid guy, Alien & Predator) to calendar events (Valentine's Day, Christmas, Diarrhea Day), TinyCo's Family Guy: Quest For Stuff has pumped out a tremendous amount of content and updates throughout 2014.
Despite being famously – and arguably accurately – derided by South Park as a brainless addiction requiring no skill but patience (as pretty much all top grossing games on mobile do), what was initially a re-skinned carbon copy of The Simpsons Tapped Out managed to remain within the 50 top grossing apps (games or not) since its launch in April 2014, with spikes in rankings, downloads and revenue when these massive content updates were pushed live.
What does a year of content look like? Check out the screenshot below (or click on it for the full size), for which we didn't waste hours of productivity tapping on little coins, question marks and yellow exclamation points.